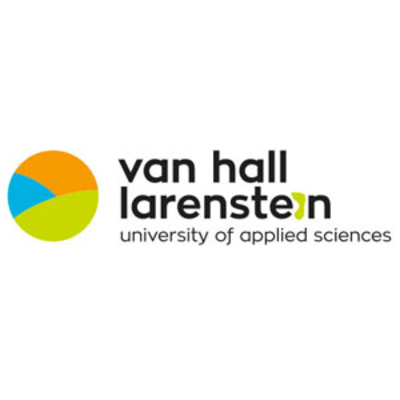 For the Bachelor program Animal Husbandry (location Velp) Van Hall Larenstein, University of Applied Sciences is looking for people who are interested in the position of Lecturer health and reproduction livestock for 0.6 fte.
We are recruiting a colleague for 0.6 fte who can make an active contribution to the Bachelor program Animal Husbandry. This program has two 3-year specialisations; Equine Sports & Business (ESB) and Applied Animal Science (AAS). Most of the tasks will be related to AAS. The AAS major strikes a balance between animal science and livestock farming. Students are trained to be self-starting, entrepreneurial and internationally oriented professionals. All courses are taught in English and the team of 15 colleagues has a wide range of skills and expertise. It concerns a temporary position with the duration of one year.
Job description:
• Deliver lectures and workshops mainly within the major Applied Animal Science;
• Topics will include Animal Physiology classes and workshops, Anatomy demonstrations, Animal health for both Equine and livestock students (classes on animal diseases, preventive health care, herd health management, and reproductive herd management);
• Further develop the educational program together with team members.
We ask:
• At least 3 years' experience in the international livestock industry;
• An MSc degree in veterinary medicine or animal science;
• Experience with education and didactics;
• A strong organizer with a pro-active attitude and a team worker;
• Proficiency in the English language both written and spoken.
We offer:
A temporary appointment of one year. The salary (depending on knowledge and experience) is a maximum of € 5.026,84 gross per month for a full-time position (in accordance with the Hay job profile Docent 1, scale 11 CAO HBO).
Information:
For more information about this vacancy, please contact Heinz Evers (interim manager) by phone +31 26 369 5741.
Application procedure:
You can send your application, including motivation and CV, online until 23th of June 2020 with the apply button on www.werkenbijhogescholen.nl or by email to: sollicitaties@hvhl.nl
Only online applications will be considered. Interviews are scheduled in week 27. Due to Corona the interviews may be online.
We are:
Van Hall Larenstein University of Applied Sciences is an international green knowledge institute that combines education, delivered by passionate experts, and applied research within the various lectorates. We train our students to become responsible and proactive professionals who make a positive contribution to a sustainable society. Van Hall Larenstein offers a wide range of Bachelor programmes, (professional) Master programmes, Associate Degrees and courses and conducts applied research at its locations in Leeuwarden and Velp.